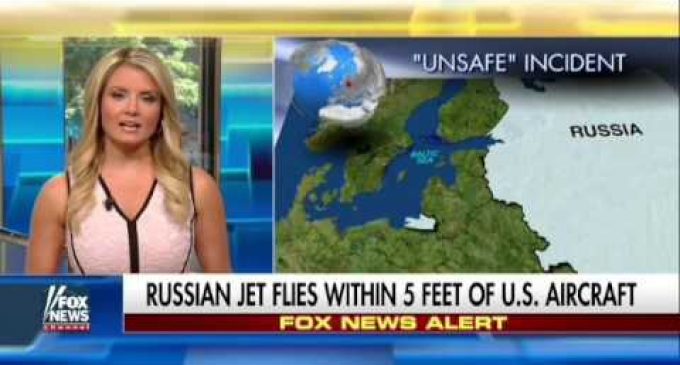 Tensions between Russia and the United States regarding the airspace over Syria heightened yesterday when an armed Russian fighter jet came within five feet of a U.S. Air Force reconnaissance plant over the Baltic Sea.
U.S. officials said the Russian SU-27 jet was flying "erratically" and approached the Air Force RC-135 "rapidly," coming within five feet of the U.S plane.
Once alongside, the Russian jet was "provocative" in its flight maneuvers, according to the officials. The jet was armed with air-to-air missiles under its wings.
Learn more about the increasing number of potentially dangerous interactions between the two countries' military aircraft and how the tensions could lead to direct conflict. Details are on the next page.