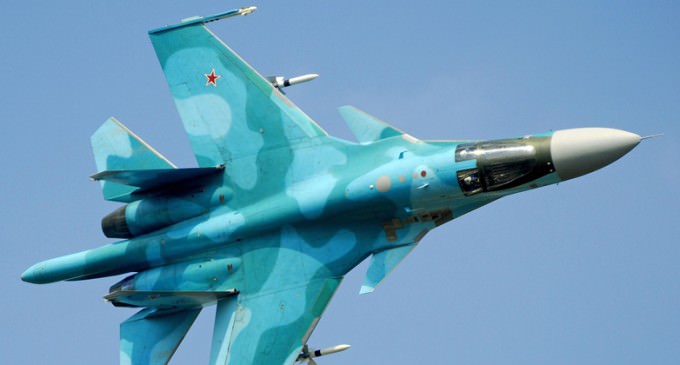 Russia has started to equip their Su-34 fighters with air-to-air missiles in preparation for potential dogfights.
In a statement from a Russian Air Force spokesman, the Su-34s have not only been equipped with air-to-air missiles, but they've also been equipped with high explosive aviation bombs and hollow charge bombs. The spokesperson also said that these weapons were being equipped for "defensive purposes".
We all know the truth. Russia isn't equipping its jets with that kind of firepower to fight ISIS militants, they're doing it to keep Turkish F-16s from shooting down more Russian fighters. And they're right to do so.
Despite claims from Turkey that the Russian Su-24 bomber violated Turkish airspace on Nov. 24, they had no right to shoot down a plane they weren't even in conflict with or even posed a threat. There's also that little bit about how even if a Russian jet crossed the Turkish borders, it would have only been there for a matter of seconds. Now, because of the stupidity and pride of Turkey's president, the world is teetering on the edge of a global conflict.
Read more about this conflict on the next page.