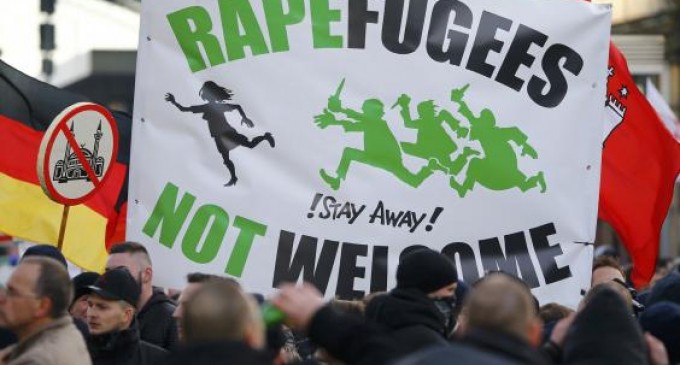 The migrant assault of Europe continues. Last year, the migrant assault on western Europe was headline news. Now it's being ignored for wall-to-wall media coverage of the presidential election. But the threat Middle Eastern refugees pose to western society isn't going away. It's getting worse.
Mass migration from the Middle East doesn't just bring potential ISIS supporters to the west. It has also brought horrific everyday crimes. By themselves, these crimes may not be as horrific as ISIS' mass murders, but the severity and frequency of these acts have combined to become a powerful force across Europe.
Rape has become one of these migrants' most common crimes — and they tend to target multiple women at a time.
See the report of the latest mass rapes that have occurred in Germany on the next page: