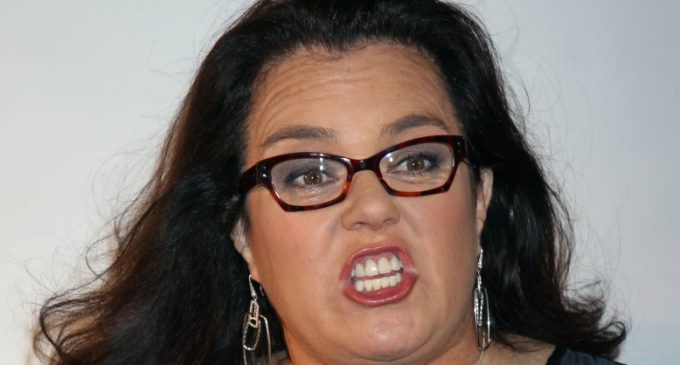 Rosie O'Donnell has joined the growing list of washed-up former celebrities who think promoting the idea of killing President Donald Trump will gain them the attention they crave.
The morbidly fat, unfunny comedienne now is offering an online game on her Twitter account that allows participants to repeatedly push President Trump off a cliff.
As could be expected, Twitter erupted with outraged conservatives taking her to task for her twisted attempt at humor.
You'd think she might have learned something from the Kathy Griffin fiasco. All she took away from that incident was to replicate Griffin's feeble attempt to resurface in the media after becoming a total has-been.
It looks like O'Donnell is following the same path, but will she wind up with a visit from the Secret Service as Griffin did?
Learn more about the hostile reception Rosie received on Twitter for her lame game on the next page. See what sick scenarios the game offers, and how it demonstrates Rosie's severe case of Trump Derangement Syndrome (TDS). Most disturbing is the fact that some Twitter users and TDS patients love the game!