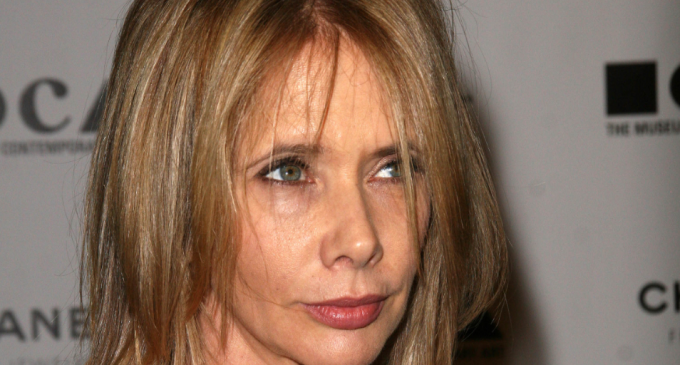 Hollywood Actress Rosanna Arquette has taken to Twitter to make a grand apology for being born 'white and privileged,' saying she feels 'so much shame.'
"I'm sorry I was born white and privileged. It disgusts me. And I feel so much shame," the Pulp Fiction actor tweeted on Wednesday.

It's not clear exactly why the award-winning actress, whose net worth is estimated at about $9 million, announced her shame for being white. But the Crashing star is certainly no stranger to outrageous statements.

On Monday, Arquette posted a photo of herself kneeling in front of dozens a American flags. She captioned the tweet by saying, "I'll never stand for the flag again."

I'll never stand for the flag again. pic.twitter.com/xEsoYgwwJA

— Rosanna Arquette (@RoArquette) August 6, 2019
Rosanna her sister Patricia are both well-known for being very outspoken liberals. The fifty-nine-year-old actress was one of the first to come forward to accuse movie mogul Harvey Weinstein in 2017 of sexual assault. "My heart was really racing. I was in a fight-or-flight moment," she said of her experience that allegedly happened the early 1990s.
In March this year, Arquette said President Trump is running a "sick dictatorship" and "a government that has normalized racism rape, mass killings from Guns Pedophilia, homophobia."
She followed that up by lambasting U.S. immigration and border enforcement. "Children are sick and dying inside the cruel concentration camps in the united states of America this will be the trump administrations legacy."
Source: Breitbart