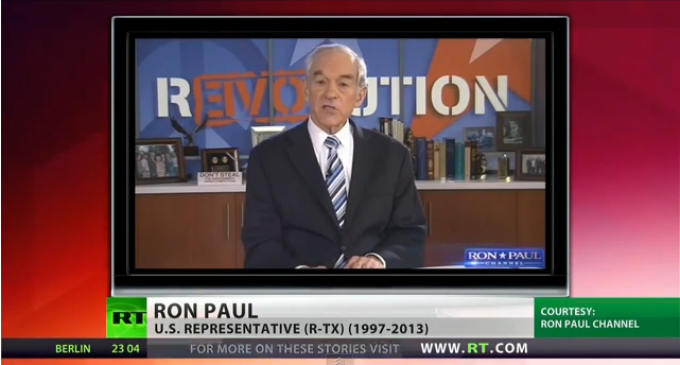 Former Texas Congressman Ron Paul seeks to help NSA whistleblower Edward Snowden attain clemency and has launched a petition, "Demand Clemency for Edward Snowden," on the Ron Paul channel.
"Edward Snowden shocked the world when he exposed the NSA's illegal and abusive spying program. Instead of applauding him for his bravery and patriotism, the U.S. government labels Snowden a traitor," the page states. "Join Ron Paul in demanding that Edward Snowden is granted clemency. Sign the Petition. Let's bring Edward home before his amnesty in Russia expires on July 31, 2014."
Ron Paul's son, Rand, disagrees with this father on clemency for Snowden. "I don't think Edward Snowden deserves the death penalty or life in prison. I think that's inappropriate. And I think that's why he fled, because that's what he faced," Rand told ABC in January. "I think the only way he's coming home is if someone would offer him a fair trial with a reasonable sentence."
You can find the petition "Demand Clemency for Edward Snowden" on Ron Paul's website.