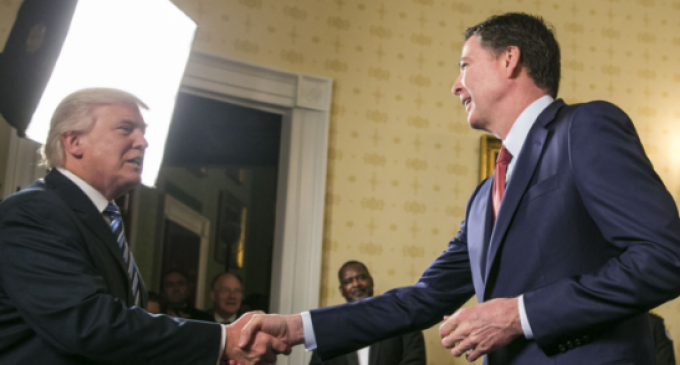 A review of media leaks from unnamed sources since the inauguration of Donald Trump as the 45th President of The United States reveals that almost a quarter of them are related or linked somehow to former FBI Director James Comey.
There've been 38 stories relying on anonymous sources in major media, all of which have been hostile to President Trump. Nine of the stories involve Comey, and all of them generated follow-up stories throughout the news media.
In his Thursday testimony to the Senate Intelligence Committee, Comey revealed he'd relied on a Columbia law professor friend to leak a story to The New York Times detailing his notes in a memo recalling a private meeting with President Trump.
This admission came after earlier testimony before Congress in which he claimed to never have been involved in leaking information to the press. Since that testimony came under oath, Comey now may be liable for perjury
Learn which news media had the most original stories based on leaks and what the review shows about the extreme bias against President Trump. Also find out what the committee has asked of Comey's leaker accomplice. It's all on the next page.