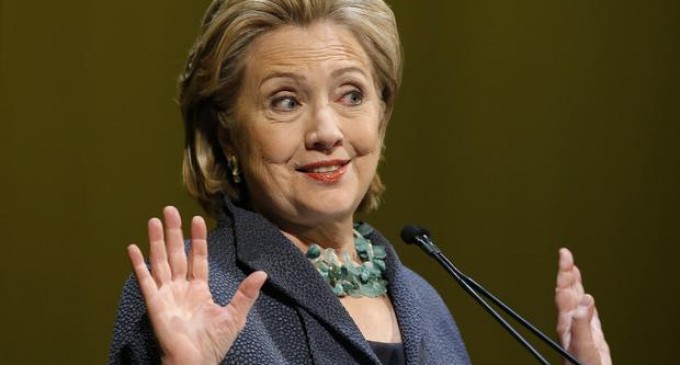 Hillary Clinton has continually stated that there was no evidence that email had been breached, however for many weeks in December of 2010, her tech staff wrestled with a serious problem with her server.  It turns out that while she was Secretary of State her home-brewed email server had to have its security features temporarily disabled, leaving it more vulnerable to hackers.
More Clinton emails which were released this week under court order, reveal that hackers had attacked the server which required her staff to shut it down.  Huma Abedin, Clinton's closest aide, sent another high-level staffer an email stating, "Don't email hrc (Clinton) anything sensitive.  I can explain more in person."
The Associated Press reviewed the emails which showed that the State Department's technical staff had to disable the phishing software, which is meant to block emails that might deliver malicious viruses.  In urgency, they were attempting to fix the conflict between the home-brewed server's built-in email delivery system with the security software, "ScanMail for Exchange" by Trend Micro Inc. that was on her personal server.
Still, even in all this, Hillary has claimed that nothing was ever in danger of being hacked or breached.
Read more on the following page.