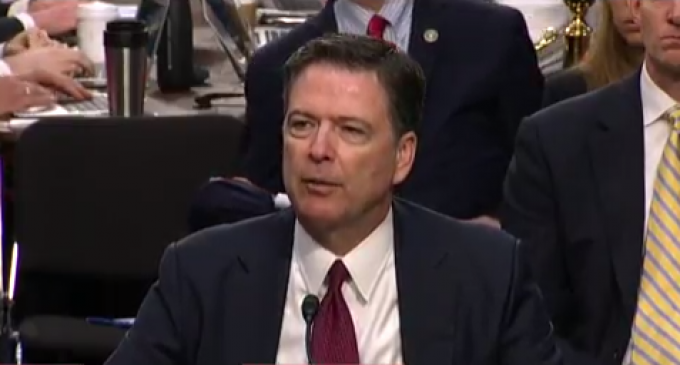 Friends of fired FBI Director James Comey have revealed he routinely shared government information with them. They, in turn, leaked that information to the news media.
The revelation indicates that Comey was using his friends as conduits of information to influence favorable coverage of him in the news media.
In May 3 testimony before the Senate Judiciary Committee, Comey swore he'd never been an anonymous source for news reports about the Russia investigation.
Technically he was correct, but he also was misleading the committee because he knew full well the information went to his friends, one of whom was a former editorial writer, who then passed it on to friendly media outlets.
Learn more about Comey's deceitful behavior and how he may have committed serious crimes in his improper handling of government information. Details are on the next page.