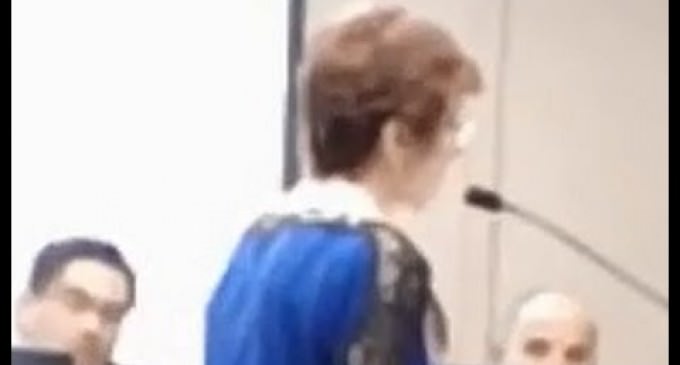 Redlands is a wonderful town, full of old fashioned nostalgia and culture. Even tonight, as I stood in the brisk night air enjoying the Christmas parade down the tree lined street, the people of this town came together, to find holiday cheer, in the midst of a week of darkness.  Children lined the streets, watching the local high school bands march by and all seemed calm on this December evening.
However, not all is well in Redlands, because of the devious manner in which the U.S. State Department has decided to have this quaint little town to become a Syrian refugee settlement. The Catholic Charities is already active in the area and is a broker for a Middle Eastern immigrant government program.The citizens are outraged and even more so after the shooting at the Inland Regional Center which was perpetrated by an Islamic radical who lived in Redlands with a wife,  who was here on a fiancé visa (the government did such a thorough job vetting her).
Watch the video on the next page as a concerned citizen speaks at the city counsel meeting urging them to fight back against Obama and his refugee program.