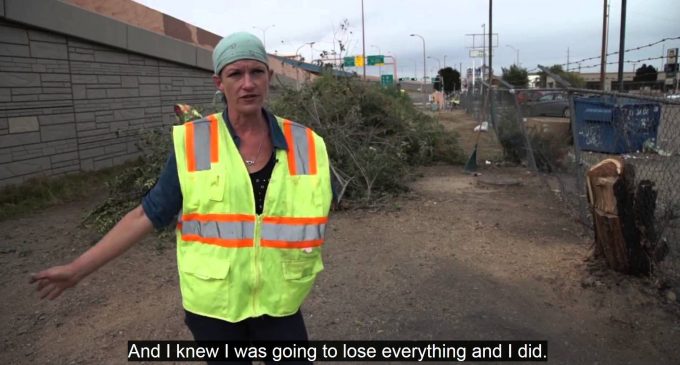 The homeless in Albuquerque, New Mexico have a friend and advocate in Republican Mayor Richard Berry who has teamed up with non-profits to give the rising number of panhandlers work.
The government program proposed by Berry, "There's a Better Way", hires panhandlers for $9 an hour to work on city beautification projects.  A nights stay at a shelter is offered and lunch provided.  With 932 jobs given out, the program is a huge success.  The city has had weeds and litter cleared from 196 city blocks due to the hard work of those involved in the program.  Permanent employment has also been found by 100 homeless people through "There's a Better Way".
How does this program work and why is it such a success?  The value that these men and women receive, knowing they are wanted and are contributing to society, has been life altering.
View the inspiring video on the next page.