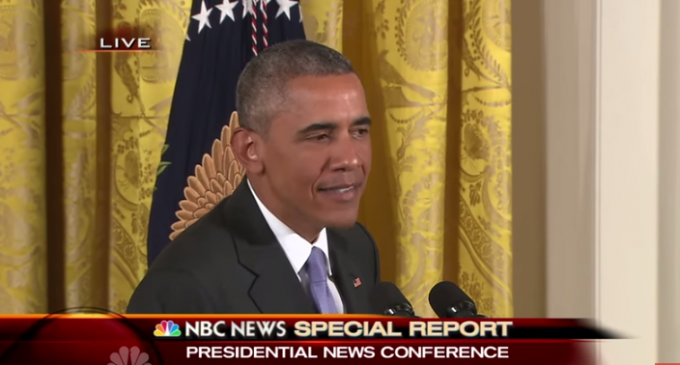 During a briefing on Wednesday, CBS News's Major Garrett pressed the President on why he left 4 Americans imprisoned in Iran when he could have used the nuke deal to get them released.
"As you well know, there are four Americans in Iran—three held on trumped-up charges, according to your administration, one whereabouts unknown. Can you tell the country, sir, why you are content, with all the fanfare around this deal, to leave the conscience of this nation, this strength of this nation, unaccounted for in relation to these four Americans?" Garrett asked.
Obama's reaction is quite astounding.
SEE VIDEO NEXT PAGE: