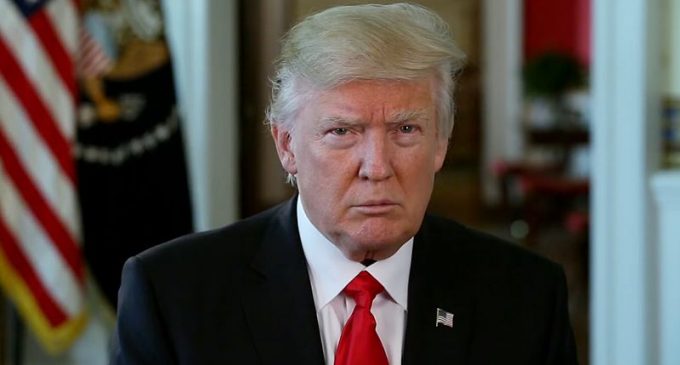 Donald Trump may be urging North Korea to halt upcoming missile tests, but he has a plan should those negotiations fail. Not only will he refuse to let the North Korean tests continue, he will also prove that America is not afraid to assert its dominance when provoked.
In a way, Trump is taking a page out of Ronald Reagan's military playbook. He's making an early statement with several large attacks — proving that the United States is willing to act — then defers to the negotiating table. For Reagan, it was called "peace through strength."
Trump has certainly put American strength on display — with his latest attacks in Syria and Afghanistan — and now he's hoping to keep the peace. Perhaps more than anyone else, he's sending a message to Kim Jong-un.
Read how Trump is hoping to threaten North Korea into inaction on the next page: