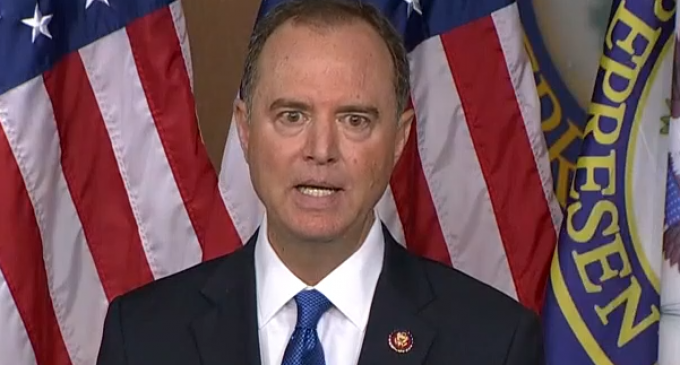 Consumed with his desire to destroy President Donald Trump, Congressman Adam Schiff's obsession goes beyond his current role as lead Impeachment prosecutor.
The Gateway Pundit has published an exclusive report revealing that Schiff leaked sensitive, classified document from the House Permanent Select Committee on Intelligence (HPSCI) to the media outlet Buzzfeed News back in 2018.
As part of its investigation into possible Russian interference in the 2016 election, the HPSCI was investigating efforts by Republican sympathizers to obtain Hillary Clinton's emails in an effort to aid then-candidate Trump.
John Szobocsan, a Washington financier, was contacted by Schiff who requested he provide documents and information related to the effort to secure the Clinton emails.
Szobocsan complied with the committee's request on July 26, 2018, the deadline specified. A mere few days later, he was contacted by Anthony Cormier, a Buzzfeed reporter.
See the documents outlining Szobocsan claim how classified information could only have come from the document production he provided to Schiff. Schiff is going after Trump with no holds barred – national security be damned!