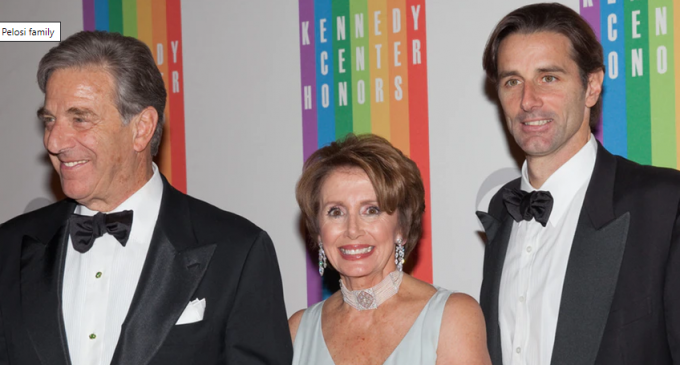 Before Mitt Romney's former aide, Cofer Black, was serving on the Burisma Holdings board of directors,
Paul Pelosi Jr, son of Speaker of the House Nancy Pelosi, was a leader at NRGLab, a partner/subsidiary of
Viscoil.
It appears that for many years, Democratic Party officials have been using "foreign aid" as a personal slush fund to enrich themselves.
The light shed on this kind of lobbying nepotism is the unintended result of the impeachment hoax, lead by Speaker Pelosi, recently perpetrated upon President Trump. With the impeachment hoax finally going down in flames, many people are asking questions about the information uncovered during the process.
NRGLabs, Viscoil and Burisma all have been funding the offspring and former staffers of politicians currently serving in congress.
NRGLab is very connected to Viscoil, according to its leader, Walter Afanasief. Video next page.
While the Pelosi family denies any wrongdoing, the paper trail of litigation and previous media reports paint a very different picture.