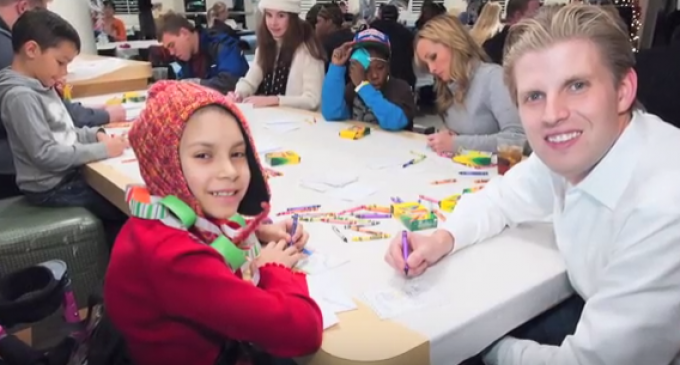 Liberals like to keep it classy. When Hillary Clinton lost the election, they kept it dignified and accepted her defeat. When Eric and Lara Trump announced they were expecting, they all rushed to wish the gracious couple congratulations. Right!
Liberals definitely didn't come out swinging about Russia rigging the election or bemoaning the fact that the newest little Trump member's grandfather desired to restrict abortion as that would preferable than another person with the President's genes existing in this world.
The truth of the matter is that despite the advantages Eric Trump received due to being born a Trump, both him and is multi-talented wife Lara, a former professional chef, personal trainer, and successful tv producer lead productive and giving careers.
But never put it past the left to lead a tireless witch hunt while ignoring the obvious one in their midst shrieking Russian conspiracies from behind epileptic sunglasses. Yet, that's beside the point. Once more the left is going after Eric and Lara Trump. Only this time they're claiming this couple is killing children. Obviously to the left, it's no longer enough anymore to just claim they should kill their own baby. More on this depraved repulsive story on the next page