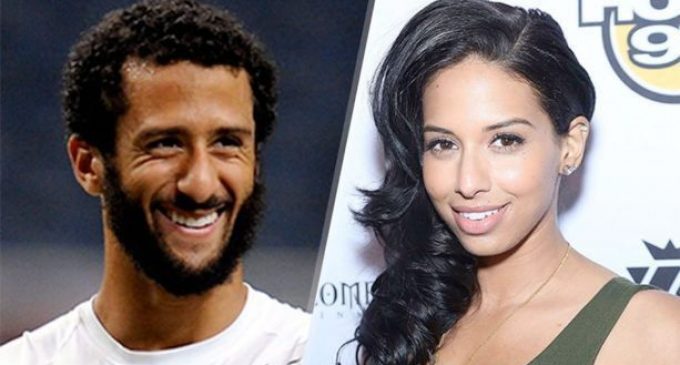 As the gossip swirls around 49ers quarterback Colin Kaepernick's bad life choice, who refused to stand for the National Anthem in the pre-season game against the Packers, it becomes more evident his decision may have been prompted by his Muslim girlfriend, Nessa Diab.
Like Delilah tempting Sampson to do her bidding, it was at Nessa's encouragement that Kaepernick refuse to stand in protest against "black opposition", reports sports gossip blog Terez Owens.  The couple are said to be married in an Islamic-style wedding, as well.
Looking at Nessa's Instagram, her lifestyle doesn't scream devout Muslim, but rather MTV DJ, dressed as a fashionista and not a Sharia compliant Muslim.  However, she is the one who introduced Kaepernick to the teachings of Islam and according to reports, he is ready to completely embrace it.
The rest of their convoluted story can be found on the next page.