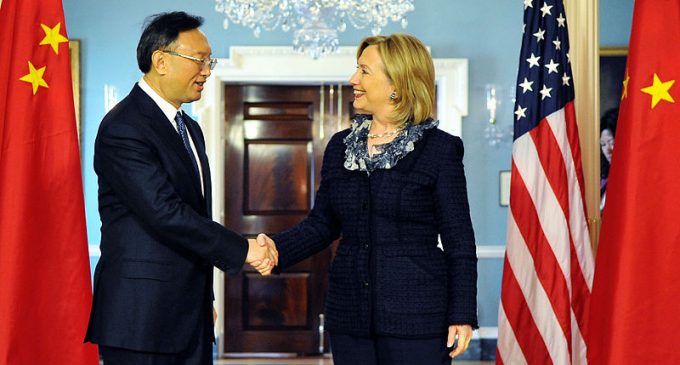 In a new report, sources say a Chinese-owned company hacked Hillary Clinton's private email throughout her tenure as Secretary of State, allowing the company to have access to nearly all of her emails.
According to a report by the Richard Pollock of The Daily Caller News Foundation (DCNF), hackers obtained virtually all of the emails contained on Hillary's server by placing cleverly embedded code that intercepted them they were being sent and received.
During a House Committee on the Judiciary hearing, Rep. Louie Gohmert (R-TX) announced that the Intelligence Community Inspector General (ICIG) discovered that Clinton's emails from her private server kept at her residence in upstate New York, were sent to a "foreign entity." Although Gohmert did not reveal the identity of the entity he did say that it wasn't Russia.
Move to the next page for details: