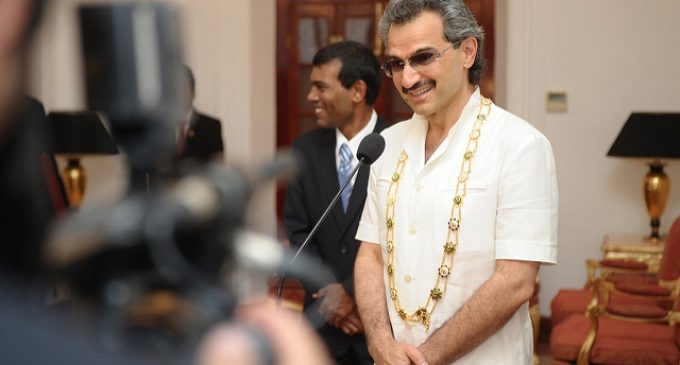 A right-wing British publication is claiming to know the identity of the American agents allegedly torturing the Saudi princes locked-up during the sweeping anti-corruption campaign led by 32-year-old Crown Prince Mohammed Bin Salman.
Numerous reports across the board all verify the assertion that the detained princes are being treated roughly.
From President Trump to the failing New York Times a common theme emerges:


The Failing New York Times had this to say,
A doctor at the nearest hospital and an American official tracking the situation said that up to 17 of the detainees had required medical attention because of abuse by their captors.
Mr. Shihabi, of the Arabia Foundation, also had this to say about the extreme measures the Crown Prince is taking to consolidate power, be it for the better, or for the worse.
"Is it unfair to some people?" Mr. Shihabi said. "Of course. It is a blunt instrument."

But everyone, he said, will be left with enough wealth to be comfortable. "It is not like they are being hung upside down — they are at the Ritz," he said.
However, that is exactly what is being widely reported to allegedly be happening. What you think about the evidence presented on the next page and the shocking identities of the foreign agents assisting with this so-called "shakedown" will largely be dependent on how you perceive this government shift to influence Israeli foreign policy.
Continue to the next page to hear the shocking report disclosing American mercenaries role in Crown Prince Mohammed Bin Salman anti-corruption campaign.