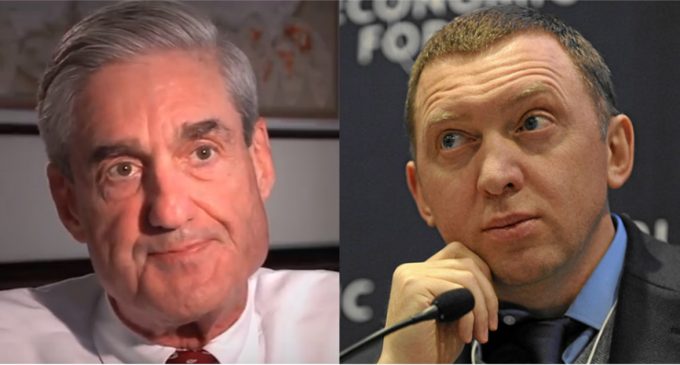 In a bombshell report from investigative reporter John Soloman, two months before Donald Trump was elected president, Russian billionaire Oleg Deripaska, was visited by three FBI agents who pitched him on a theory that Trump's campaign was secretly colluding with the Russians.
"Deripaska laughed but realized, despite the joviality, that they were serious," said Adam Waldman, Deripaska's American lawyer.
This is the same guy who surfaced in Mueller's current investigation and was recently sanctioned by the Trump administration.
The FBI approached this man because he had helped them back in 2009 when Mueller ran the bureau. Deripaska spent millions of his own dollars funding an FBI operation to rescue retired FBI agent Robert Levinson, who was captured in Iran while working for the CIA in 2007.
The FBI ended the operation in 2011 but Levinson was never found and his whereabouts remain a mystery.
Turn the page for full details: