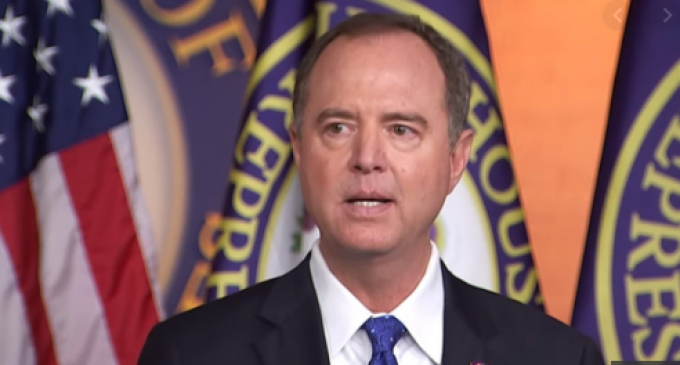 Wednesday during a press conference, House Intelligence Committee Chairman Adam Schiff (D-Calif.) said that President Trump conducted a "mafia-like shakedown" of Ukraine's president on Wednesday shortly after the White House released a transcript of the call between the two heads of state.
"It is shocking at another level that the White House would release these notes and felt that this somehow this would help the president's case or cause, because what those notes reflect is a classic mafia-like shakedown of a foreign leader," Schiff said.
"There was only one message that that president of Ukraine got from that call and that was: 'This is what I need, I know what you need.' Like any mafia boss, the president didn't need to say, 'That's a nice country you have — it would be a shame if something happened to it,'" he continued.
"Ukraine understood exactly what was being asked of it. Ukraine understood exactly what they needed from the United States, and that a president of the United States would interfere with our national security, would interfere with the national security of our ally and do so for the illicit purpose of trying to advance his election campaign … is the most fundamental betrayal of his oath of office."
See the video below.