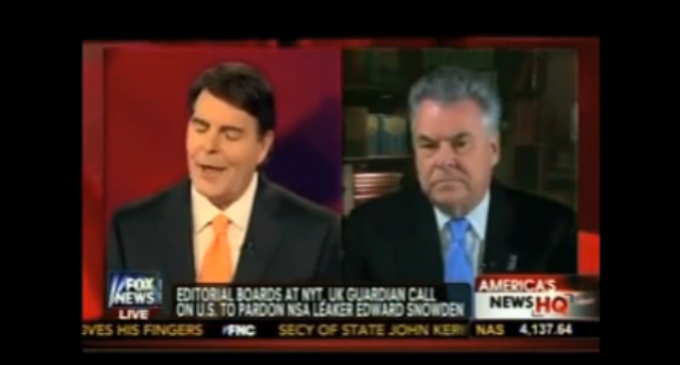 Warning: this is a rather disgusting video clip.
Rep. Pete King calls Edward Snowden a traitor who, instead of informing the American public their 4th amendment rights were being violated, insists that he's put American lives at risk.
I guess he feels that the dismissal of the 4th amendment is no threat at all.
We also have a Fox News commentator, who is biased, railing against Snowden and, well, pretty stupid, stating:
"There's no right to privacy when you share your information with 3rd parties…telephone companies".
You have no rights because you gave personal information to the phone company?
What comes first, you sell your soul and then lose your mind, or lose your mind and then sell your soul?