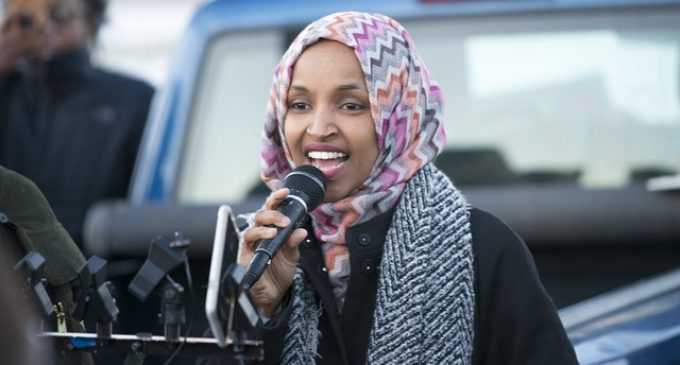 Congresswoman Ilhan Omar has split with her husband, Ahmed Hirsi, for the second time and moved into a luxury penthouse apartment in one of Minneapolis's trendiest neighborhoods.
Omar first married Hirsi in 2002 when she was 19 but divorced six years later in 2008, – saying they had 'reached an impasse in our life together.'
"Wow," said Hirsi, when approached about the break up by the DailyMail. "I can't comment on that. I'm sorry, I just can't say anything."
Hirsi, 39, had been seen leaving the $2,860-a-month home alone at 7:45am and returning to drop off his mother and his younger daughter nearly three hours later.

'He only goes there when Ilhan is in DC,' one family friend told DailyMail.com. 'When she's in Minneapolis he sleeps at his house.'

Hirsi was noticeably absent when Omar returned to a hero's welcome at Minneapolis-St. Paul Airport last week after being attacked by President Donald Trump.
News of the split comes as multiple media outlets have begun reporting on the allegation that Omar married her own brother in a successful bid to get him into the U.S.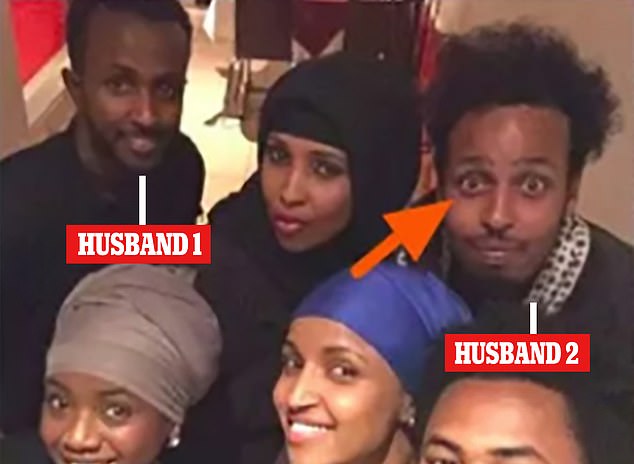 Republican Minnesota State Representative Steve Drazkowski and government watchdog group Judicial Watch have both called on the House Ethics Committee to open a case against Omar.
"She seems to have a deep and pervasive disdain for the law which is ironic given the fact that she is a United States lawmaker," Drazkowski told the Daily Mail. "Marrying your brother is a violation of the law in Minnesota."
"Ilhan Omar has already established a lengthy and extraordinary record of legal convictions and fines," he said, referring fines levied against her for campaign finance violations on top of $3,500 in donations that she was forced to repay. "This is a record upon which a House Ethics Committee should begin its investigation."
"But first, she needs to come forward and tell us the truth. She won't even identify her own siblings at this stage," Drazkowski said.
Source: Daily Mail