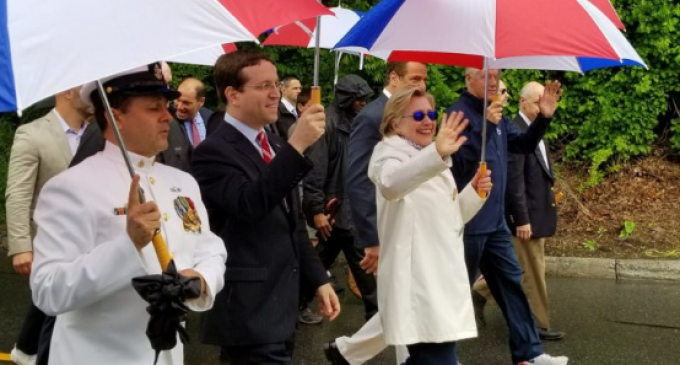 New photos emerging of Hillary Clinton over the weekend appear to confirm what has long been suspected. News outlets have trodden carefully around the subject of Clinton's health over the past few years. But, it's no secret that her cough is most definitely more serious in nature and that her public fainting spells do not speak to healthy amounts of oxygen traveling to the brain.
The lack of reporting on Clinton's health goes well beyond the normal realm of liberal denial. There are far worse things going on in the world than Clinton having a bad cough or a bout of pneumonia. Liberals would most likely even be sympathetic at this point if it helped take some of the attention away from President Trump draining the swamp.
The real reason the media has been avoiding this subject centers around the fact most of these rumors center around the ugly speculation Bill's wandering eye and fondness for the bottle might have brought something home to Hillary one night.
Bill himself hasn't been looking too well himself the last few years. He has the common physical symptoms of a rather serious illness that despite what his wife says was decidedly not championed by Nancy Reagan. Savage political watchers are saying these symptoms appear similar to Hillary's only more advanced.
Savage or not-savage, everyone is agreeing that the Chappaqua Memorial Day Parade images do speak to a very serious health problem.
More information and these incriminating photos of Hillary Clinton are available on the the next page