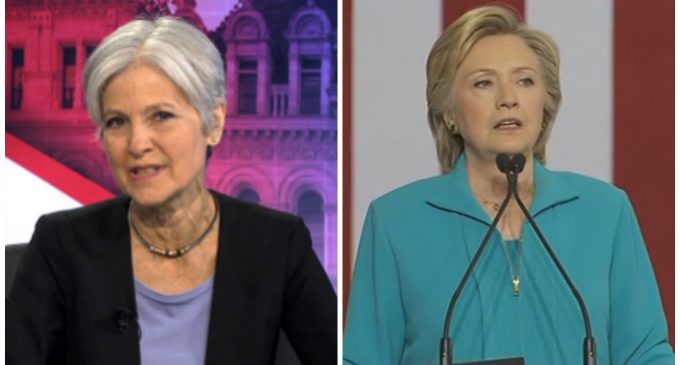 What was thought to be a pointless, futile recount effort by Green Party candidate Jill Stein, may actually bear fruit — just not the sort of fruit Dr. Stein had in mind.
Now it was never precisely clear what Stein's goal of initiating recounts in Wisconsin, Michigan, and Pennsylvania was.  It's not like she had a chance of winning. She made noises about wanting to insure the integrity of the balloting process.  Seems like a stretch.
Even if she decided to try to help Hillary, flipping all three "Trump" states would be necessary to deprive Trump of the presidency — something that is claimed by both Clinton and Trump officials to be essentially impossible due to the size of Trump's victory in those states.
One theory is that the goal is to tie those recounts up past December 19th when the Electoral College elects the next president, thereby disenfranchising the voters of those three states and making it impossible for any candidate to get to the needed 270 electoral votes to win.  A hare-brained scheme, but who knows?
There's one surprising result of this recount that Dr. Stein was probably not anticipating, and you'll find it on page two.