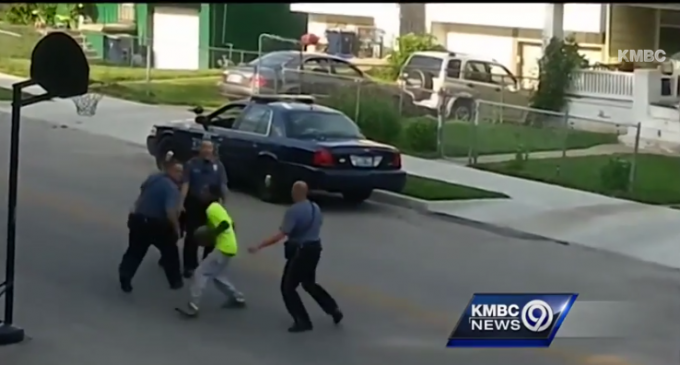 Real cops form relationships with their community, building trust and affecting the lives of children positively. There is no better example of this than Todd Templeton and his fellow officers from Kansas City, Missouri.
Without knowing he and his officers were being filmed, they played basketball with local kids for 30 min. this week.
"We're doing it for the kids. We love the kids out here. We try to do our best interacting with the kids," Templeton states. "They see enough of the bad stuff that goes in the neighborhoods just like we do, and we need to get their mind off of that."
I nice story to see – as of late we seem to be beset by thugs in a uniform all over the country. Thanks for reminding us all what real cops are like guys.