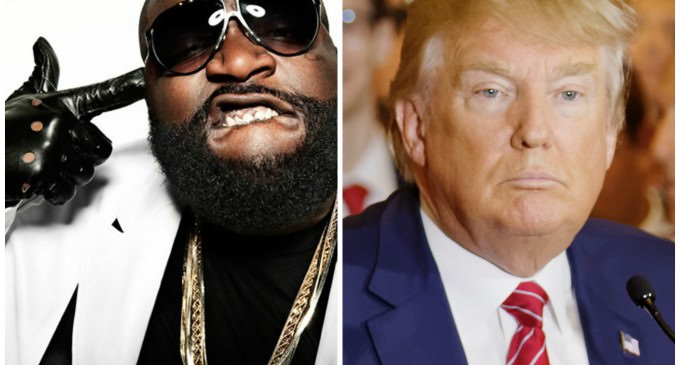 Rapper Rick Ross can't seem to let his feud with Donald Trump go. Rather than class up and walk away from the Twitter dispute, Rick Ross has doubled down and released a song in which he calls for the murder of the Republican frontrunner.
While many may shrug off the lyric as nonsense, the prospect of a Trump assignation is very real, if Russian President Vladimir Putin is to be believed.
Many songwriters — and specifically low-life wannabe rappers — have gotten in trouble previously for promoting violence in their music, but it seems as if there are no plans to take any legal action against Ross.
Rather, it seems as if the administration, and law enforcement, is willing to look away if the target of the supposed assassination is none other than the oft-ridiculed conservative firebrand that is Donald Trump.
Hear the song itself on the next page: