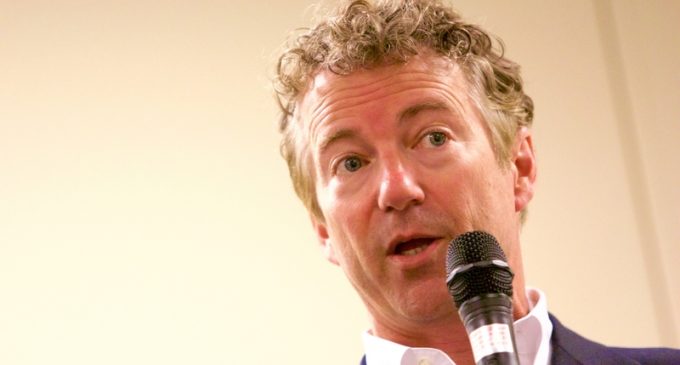 Senator Rand Paul is warning his colleagues in the Senate that to allow Democrats to chose witnesses is to put their reelection at stake.
In an interview with The Gateway Pundit about the impeachment effort on Wednesday, Paul also said that he would vote to force Rep. Adam Schiff and Speaker Nancy Pelosi to testify. One compelling reason is that Schiff has a staff member who is friends with the whistleblower, which potentially makes him a material witness.
The Senator from Kentucky asserts that he wants to call in the whistleblower and Hunter Biden to testify and that many other Senators want the same, but have been quiet on the issue.
"There's a lot of people who are quiet, so I've been kind of loud," Paul said. "My goal in this is to be done with the impeachment as soon as possible, and probably the best way to do that is actually no witnesses — but, if we're going to have witnesses we should have witnesses from both sides.
Move to the next page for the interview