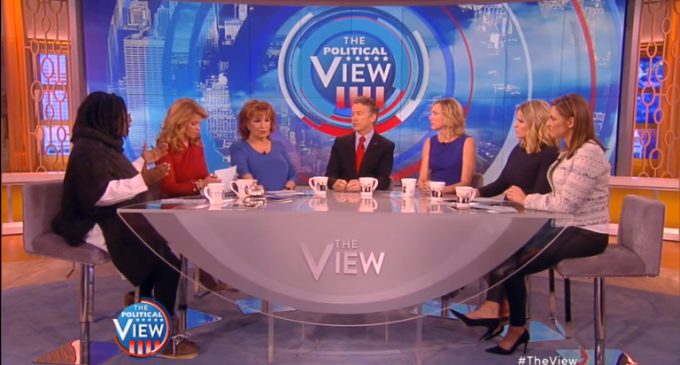 Whoopi made a whoopsie on The View this week, and in the process showed her true ignorance about gun control laws in the United States — not that that stops her from talking about it.
The View has long been an hour-long show of intolerable women spewing nonsense about topics which they know little to nothing about, and they rarely have anyone on the couch to catch them in their web of lies and lack of facts. That changed this week, as Rand Paul filled the guest seat at the daytime TV show, and relished the opportunity to set the record straight on a number of topics.
As the topics turned toward gun control, Whoopi — to the applause of many — scolded those who would ever support the legal sale of automatic weapons.
The problem is, you haven't been able to purchase an automatic weapon in the United States for the better part of a century.
Rand, of course, knew this, and immediately called Whoopi out. Still, she didn't seem to actually get the lesson.
See the exchange on the next page: