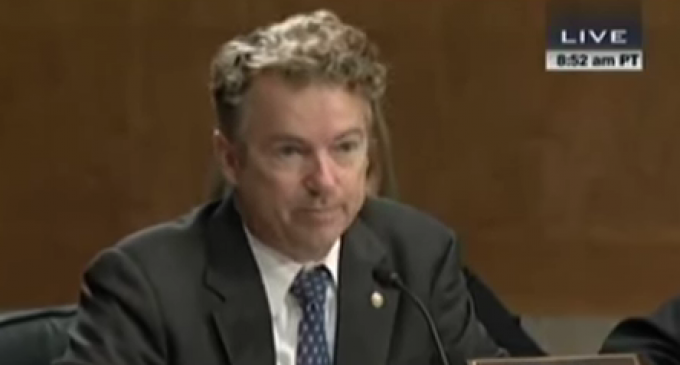 "I can't imagine any use for bayonets in an urban setting," stated Sen. Rand Paul to Senate Homeland Security Committee at a hearing last year.
"I can't answer what a local police force would use a bayonet for," Alan Estevez said.
Paul snapped back "None"
Rand Paul is completely correct, of course, that there is no need for bayonets in local law enforcement. Bayonets are for hand-to-hand combat in battle and the only purpose is to kill.
GO TO PAGE 2 FOR MORE + VIDEO: