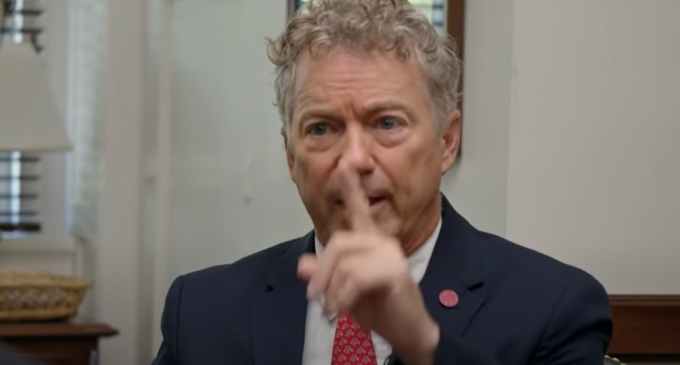 Sen. Rand Paul, R-Ky. continues to go after Dr. Anthony Fauci like no other on the Hill. During an interview by Axios aired Sunday on HBO, Paul told Mike Allen that Fauci should be fired for lying and bad judgment.
"The thing is, is just for lack of judgment of nothing else, and I, you know, he's probably never going to admit that he lied, he's going to continue to dissemble and try to work around the truth and massage the truth," he added.
Paul also talked about a letter from the NIH to Ranking Member Rep. James Comer that admitted to "limited experiment" conducted in order to test if "spike proteins from naturally occurring bat coronaviruses circulating in China were capable of binding to the human ACE2 receptor in a mouse model," which appears to fly in the face of claims made by Fauci.
See the interview on the next page.