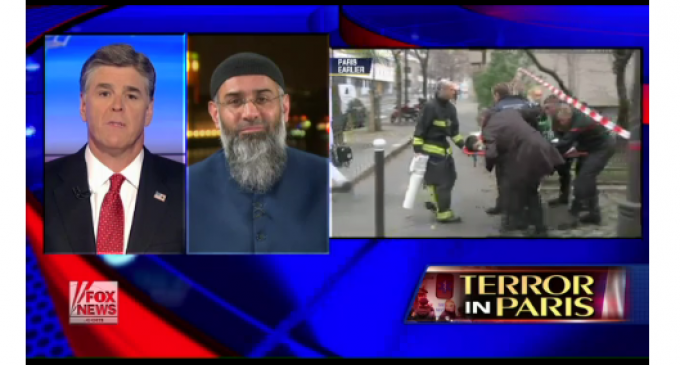 Radical Muslim cleric Imam Anjem Choudary released a couple of tweets Wednesday supporting the Muslim terrorists who killed 12 people at the headquarters of the satirical magazine Charlie Hebdo in Paris.
He also followed up with a very heated interview with Hannity on Fox.
In so many words, Choudary stated that the killings were justified because Allah was insulted, freedom of speech, in any Western country, shouldn't apply. Choudary was quite brazen in basically stating that the entire world should come under Sharia law and that he supports worldwide jihad.
According to Choudary, you can still be Christian or Jew, as long as you live under Sharia law. Then, you would be permitted to live.