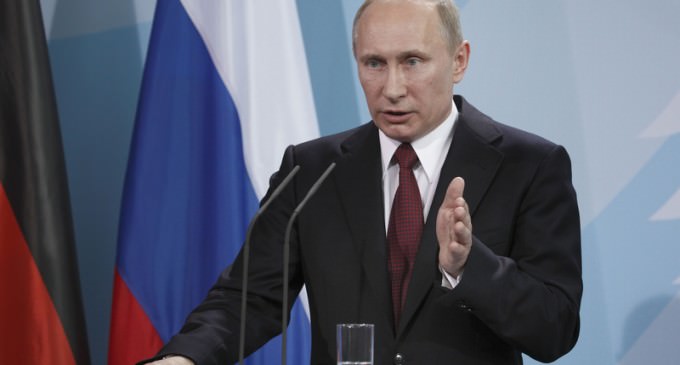 In the wake of the downing of the Russian Su-24 bomber by Turkish fighters over the sky in Syria, Russian president Vladimir Putin has brought some interesting information to light.
While discussing the matter with world leaders at the Paris climate talks, Putin claimed that Moscow has evidence that the Su-24 bomber was shot down by Turkey to protect oil deliveries from ISIL or Daesh from IS controlled oil fields, being exported to Turkey.
This wouldn't be the first piece of evidence that Turkey was supporting terrorism. Like the United States, they're responsible for arming Syrian rebels. Putin also stressed that there was no reason to attack the Su-24 bomber, because it was not threatening Turkey.
Despite claims that Turkish president Recep Tayyip Erdogan had nothing to do with the decision, Moscow is still labeling it as a "criminal move" and a "huge mistake". And they're correct to do so.  Of course Erdogan had something to say about it.
Read Erdogan's comments on the next page.