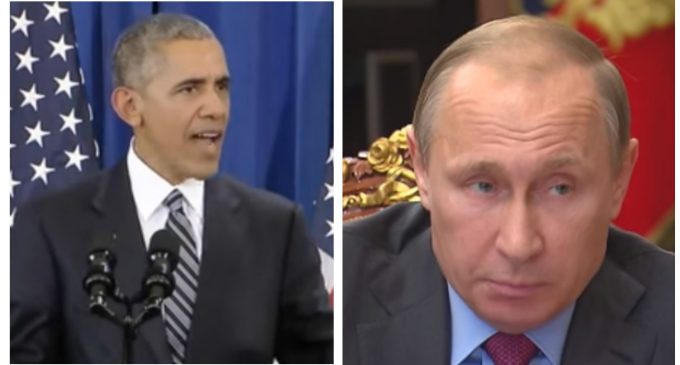 Mr. Obama's sprint to the finish line with less than three weeks to go isn't working out the way he would have liked. You really have to strain to think of any foreign policy initiative he has tried these past eight years that has worked. About the best that can be done in his behalf is to argue from the negative — at least he hasn't started a hot war with Russia or China. And while that's worth something, but it's not much to hang your hat on when desperate to leave a positive legacy.
That's not to say he hasn't provoked or otherwise pursued aggressive military actions in other countries. Iraq remains a fiasco. His misadventures in Libya and Syria should be sources of embarrassment. The crazy dictator in North Korea has enjoyed jamming his thumb in Obama's eye, and suffering no adverse reactions. The man simply was not cut out to be president.
If all of this is not enough, he has now been held up to public ridicule by Mr. Putin who has consistently outmaneuvered Mr. Obama throughout his presidency. More on the latest on page two.