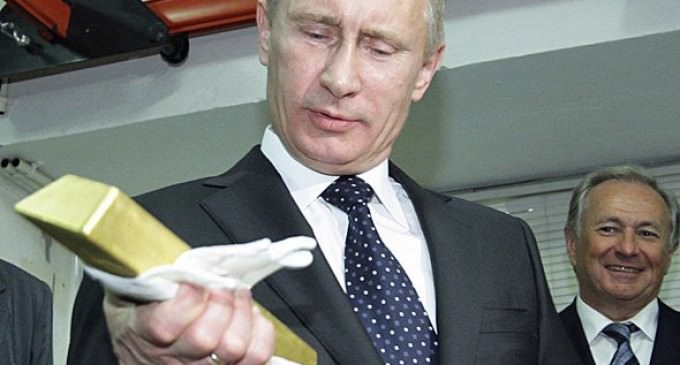 The U.S. dollar can expect to take a pounding if Russian President Vladimir Putin carries out what appears to be a conversion of Russian currency to a gold-based standard.
Just this past September, Russia added another 1.1 million ounces of gold to it's reserves, increasing the total amount of gold it possesses to a whopping 43.5 million ounces.
This theory is given even more credence by the fact that the massive country has added a combined total of 2.51 million ounces of gold to it's holdings, marking the biggest gold reserve increase within a three-month timeframe in Russian history.
Check out the next page to see the increase in Russian gold reserves for yourself: