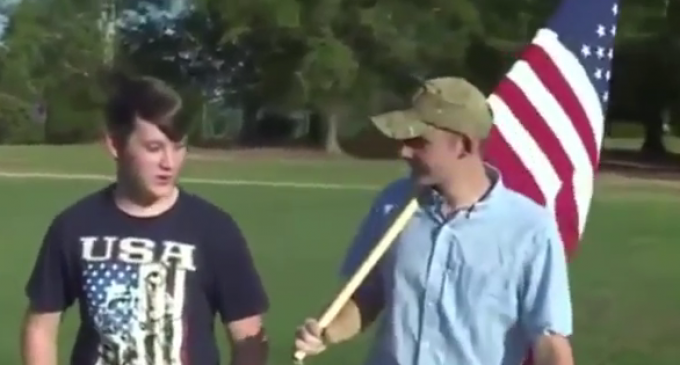 This was not a good week for patriotism at football games.
Most notably, 49er backup quarterback Colin Kaepernick became one of the most hated men in America after he refused to stand during the national anthem before one of his team's preseason games. His boycott may not have gone over well, but he does have a few defenders on his side — and imitators, too.
Football fans outside of the NFL are being just as disrespectful to our country and flag, even at American high schools.
Travelers Rest High School in Travelers Rest, SC, banned the American flag from its football games altogether this week. They say they're doing it out of "respect," but the appearance is anything but. It looks like just another attack on the American way of life from liberals who are too afraid to offend to stand up for their own country.
See why Travelers Rest High School banned the flag in the report on the next page: