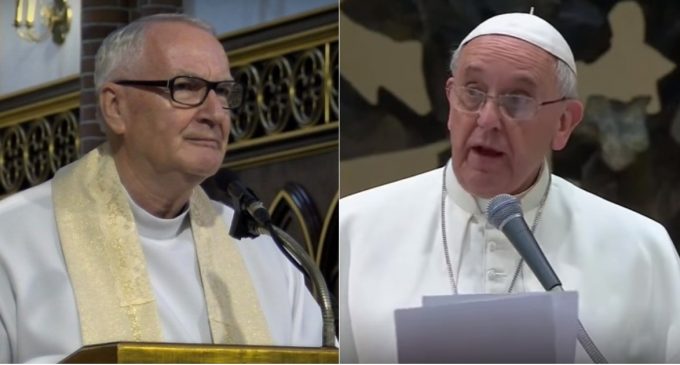 Pope Francis is unique in several ways. For one thing, he is the first Pope in centuries to be elected after his successor resigned rather than passing away. His Latin American heritage brings a new culture to the papacy.
But more than any of this, he has made some extraordinary claims that are at profound variance with historic Roman Catholic teachings, or even teaching historically held by all Christians.
Some of these remarks of Pope Francis cross the line into heresy. One can compare the positions of Francis with his predecessors on major, fundamental issues, and the differences are obvious.
As a result, he has been a target of some very biting criticism from both within his Catholic Church, and certainly from Protestant Christians and others.
One priest is so distraught with this pope that he has now expressed his hope that Pope Francis dies without delay. More on this incredible statement on page two.