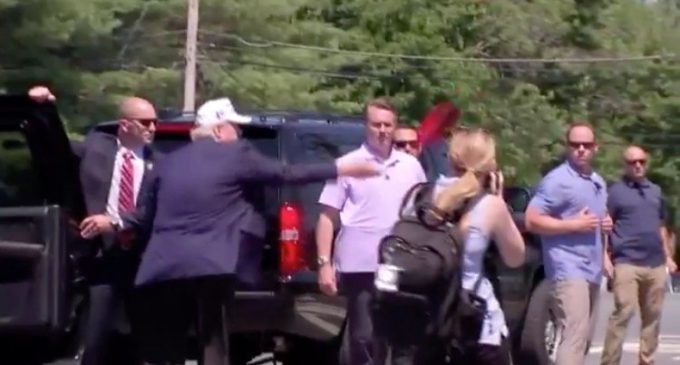 Attorney General Bill Barr sparred with Democrats on the House Judiciary Committee Tuesday over accusations that he is simply a pawn for President Trump. For hours Dems berated our AG and refused to even let him answer questions they posed.
While watching the hearing made the blood boil, it's actually a good sign. Take Representative Pramila Jayapal.
"Let us not be distracted by you or my GOP colleagues as to what these protests were actually about. They were about the persistent killing of black bodies by law enforcement and—finally, finally—an awakening in America of the conscience of our country," Jayapal said.
Barr responded, "I don't accept your characterization of what happened."
"Mr. Barr, I just asked for a yes or no," Jayapal replied. "I am starting to lose my temper."
Yes, many Dems 'lost their temper' with Barr. They lost their minds and it was apparent for all to see. It really shows their hand – they know Donald Trump will be reelected and it's killing them. Their plans to take out our President since before he even swore the oath have all failed, just like their current plan to let the riots run amock are failing. Nothing sticks and the silent majority will see to it that Trump delivers his counterpunch in his second term. It's coming!
Turn the page as our Great President tosses hats to an ecstatic crowd in New Jersey.