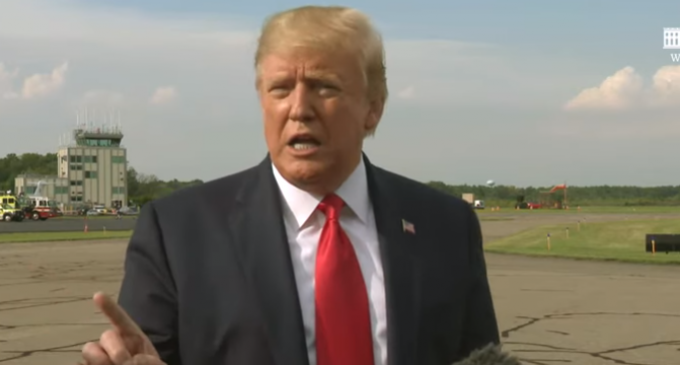 The trade dispute between the United States and China heated up immensely on Friday. China announced $75 billion in new tariffs would be imposed on U.S. goods including a 25% tariff on U.S. cars and a 5% on auto parts.
The Chinese State Council said the tariffs would be implemented in two batches effective on Sept. 1 and Dec. 15. Those dates just happen to be when President Trump's latest tariffs on Chinese goods are set to take effect.
President Trump didn't get the rate cut he hoped for out of Fed Charmain Powell, which would help bolster the turbulent stock market.
Federal Reserve Chairman Jerome Powell on Friday said the central bank was "carefully watching developments" in the economy and would "act as appropriate," but stopped short of promising any specific interest-rate easing steps.

In a closely-watched speech in Jackson Hole, Powell said he and his colleagues were trying to assess "this complex, turbulent picture" that has emerged in August, with financial markets volatile as Trump's trade war with China escalates and the global economy weakens as a result.
This prompted an angry response by the President.
….My only question is, who is our bigger enemy, Jay Powell or Chairman Xi?

— Donald J. Trump (@realDonaldTrump) August 23, 2019
The next few tweets by President Trump included ordering U.S. companies to close their operations in China and make more of their products in the U.S. While the President cannot legally compel U.S. companies to leave China immediately he does have options to compel them to do so.
Experts said tax policy changes and sanctions could be used to restrict or reduce U.S. business activity in China, but it would take years to disentangle the world's two largest economies. The consequences of a complete break to the world economy would be severe, they said.
See the video below for more.
Source: Reuters