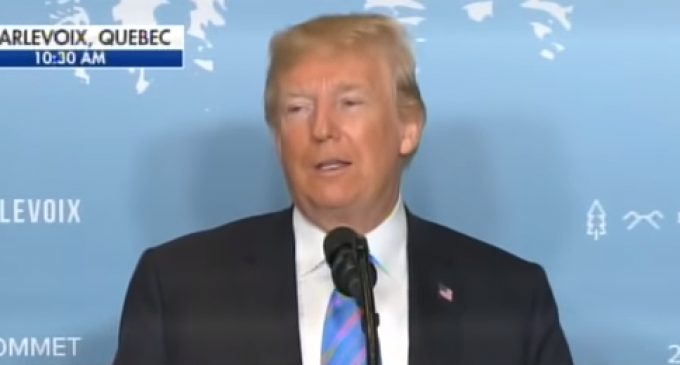 President Trump lambasted CNN at his Charlevoix, Quebec G7 presser Saturday after the reporter asked a very snide question:
CNN reporter: As you are heading into these G7 talks there's a sense that America's closest allies are frustrated with you and angry with you and that you are angry with them and that you are leaving here to go meet with more friendlier talks with Kim Jong-Un in Singapore and I was wondering if you view it the same way? And do you view the US alliance system shifting under your presidency?

President Trump: Who are you with out of curiosity?

CNN reporter: CNN.

President Trump: I figured, fake news CNN. The worst. But, I had no idea you're with CNN. After the question I was just curious who you're with. You're with CNN.
President Trump followed by revealing how the relationships between him and the leaders of other nations like Canada and France actually are 'on a scale of one to ten.' He continued with rather harsh words for CNN and their 'fake friends'.
Turn the page for video of Trump's latest slap down of Clown News Network: