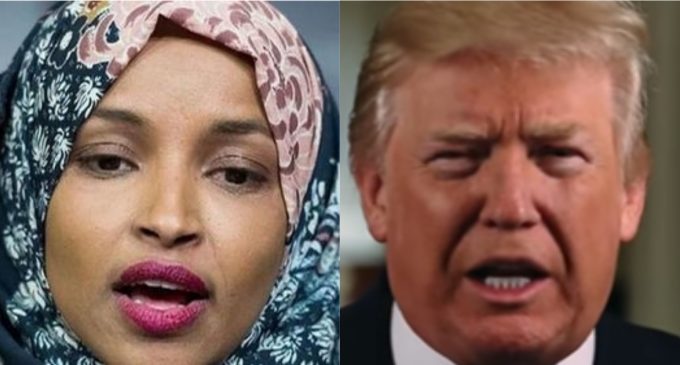 Freshman Democratic Rep. Ilhan Abdullahi Omar apologized Monday for controversial tweets that both Republicans and Democrats decried as anti-Semitic.
"Anti-Semitism is real and I am grateful for Jewish allies and colleagues who are educating me on the painful history of anti-Semitic tropes," Omar said. "My intention is never to offend my constituents or Jewish Americans as a whole. We have to always be willing to step back and think through criticism, just as I expect people to hear me when others attack me for my identity. This is why I unequivocally apologize."
"At the same time, I reaffirm the problematic role of lobbyists in our politics, whether it be AIPAC, the NRA or the fossil fuel industry. It's gone on too long and we must be willing to address it," she continued.
On Tuesday President Donald Trump on said that Omar should resign from Congress. "Anti-Semitism has no place in the United States Congress," Trump said to reporters at a White House Cabinet meeting. He also called her apology "lame."
Turn the page.