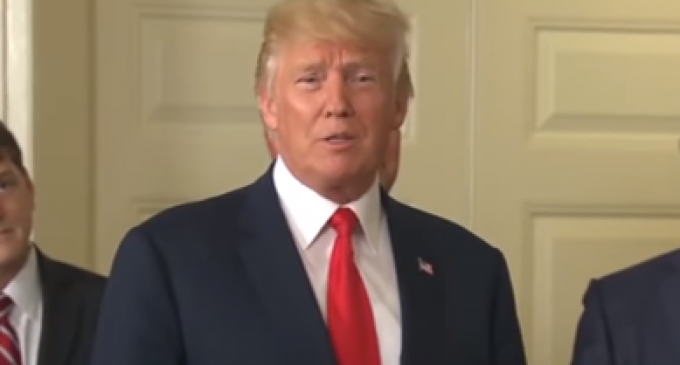 Donald Trump's first press conference as President of the United states delighted supporters with it's feisty spirit and attacks against the liberal press. Now, seven months later, not much has changed. Trump is still confronting the leftist press with his favorite phrase, "fake news."
His latest target, CNN, was also his first target — and for good reason. At that time, Trump was angry about the cable news network's stories about a fake Russian dossier that was said to contain salacious details about Trump's past.
Since then, CNN hasn't gotten any better. Now that the Russian dossier story has been rejected, they've moved on to Russian collusion. They've covered the "story" endlessly for months — and Trump has had enough.
This week, CNN's Jim Acosta attempted to shout a question to Trump at the White House. Trump didn't respond kindly.
Watch President Donald Trump confront CNN's Jim Acosta on the next page: