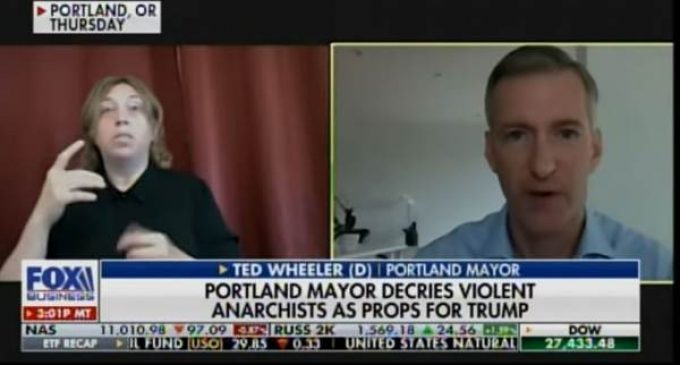 It's quite amazing how short-sighted some politicians can be. When Antifa and BLM members started rioting and taking over police precincts, some Democrat mayors almost seemed to take delight in seeing their cities being torn apart. When President Trump offered to send in federal officers he was rebuked. The President then started using the 'defund police' movement in campaign ads, and to great effect, it appears.
Now we have the mayor of Portland realizing the folly of allowing the violence and mayhem in his city to continue. The vast majority of Americans don't want to see the types of things coming out of this failed socialist city, such as the woman who stood between protesters and the East Precinct building of the Portland Police Department. She was attacked by Antifa terrorists who threw white paint on her. Another woman using a walker was assaulted while trying to extinguish an arson fire set in a trash barrel against the police precinct by Antifa.
There was a separate unknown woman using a walker outside of East Precinct who attempted to extinguish a fire set by the group. The woman depicted in this photo was not using a walker.

— Portland Police (@PortlandPolice) August 7, 2020
Move to page 2 to see the mayor of Portland beg Antifa to stay home.