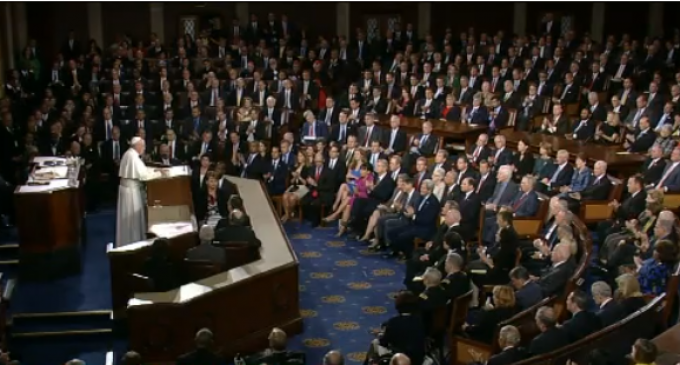 Pope Francis created more confusion and contradicting words during his speech before a Joint Session of Congress, where he made some odd relations between peaceful religions and that of Islam, as well as promoting a liberal agenda that has little to do with God or any type of religion at all.
Many Christians and Catholics have been slow to give in to any of the negativity from Conservative's that's been surrounding the Pope's visit, and while he might have given them hope upon being welcomed to the White House yesterday, his comments today not only tossed that hope into the wind, but explained why President Obama was so glad to have him in America.
Read more on the NEXT PAGE.