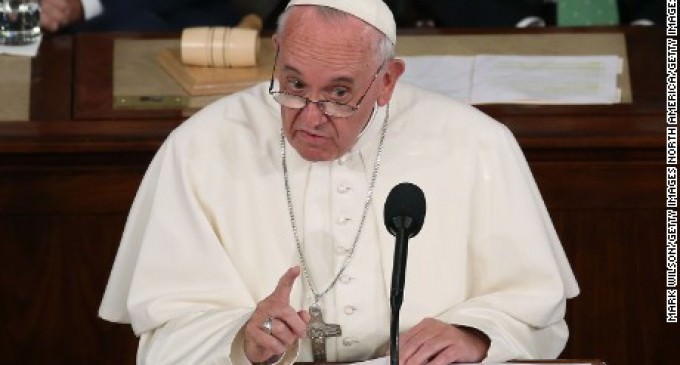 Pope Francis's visit to America has been confusing to say the least. While a Vatican spokesperson labeled him as a "conservative", there isn't really anything conservative about him.
In fact, he might be the most progressive Pope that history has ever seen. And though most of what he said before Congress this week were things that pushed the liberal agenda to new heights, he did say a few things that everybody should agree with, no matter what side of the aisle you stand on.
However, even those few wise words were taken out of context by liberals. Look at what the Pope said about the selling of weapons to other countries, for example.
Read more on the NEXT PAGE.