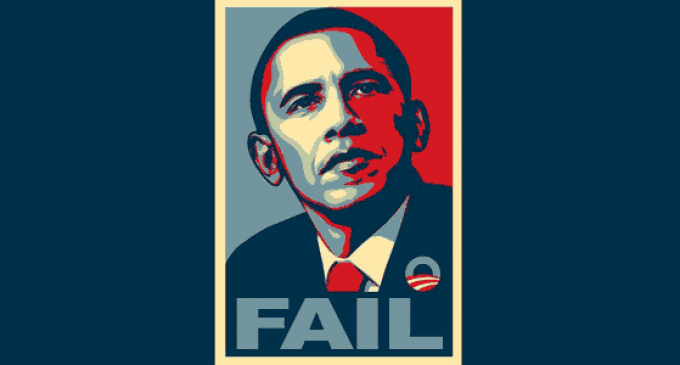 A new Rasmussen poll shows that Americans don't buy President Obama's claims of defeating Al-Qaeda. Only 35% of Americans  say the U.S. is winning the war on terror, the lowest level in 3 years.
Uh-oh. Does that mean Democrats will start calling the other 65% of  Americans racists because they don't believe the rhetoric of the fearless leader?
According to the poll,
Belief that America is winning the War on Terror and is safer than before the 9/11 terrorist attacks have fallen to their lowest levels in three years.

A new Rasmussen Reports national telephone survey finds that 35% of Likely U.S. Voters now believe the United States and its allies are winning the War on Terror. But that's down from 39% in January and is the most pessimistic assessment since April 2011. Fifty percent (50%) felt America and its allies were winning a year ago. Twenty-seven percent (27%) say the terrorists are winning the War on Terror, down from a recent high of 30% in January. Just as many (28%) say neither side is winning.
So probably Democratic hopefuls this fall will not rely on claims of defeating terror to win elections.