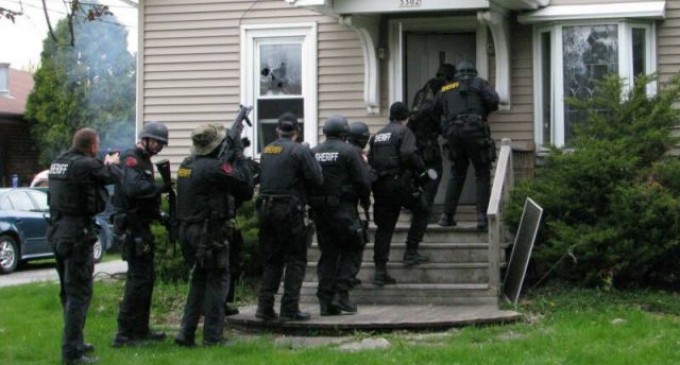 The Third Amendment was created to protect your home from being quartered by soldiers without your consent. It has very rarely been a matter of debate or litigation, until now.
Federal district court Judge Andrew Gordon ruled that the police are exempt from the 3rd Amendment with a case out of Henderson, Nevada after a family had their home broken into and seized by local law enforcement who stated they needed the home to gain a "tactical advantage" against suspected criminals in a neighboring house.
Police actually forced their way into this family's home, pepper-balled the father and his dog and then incarcerated the man for a day.
MOVE TO THE NEXT PAGE: