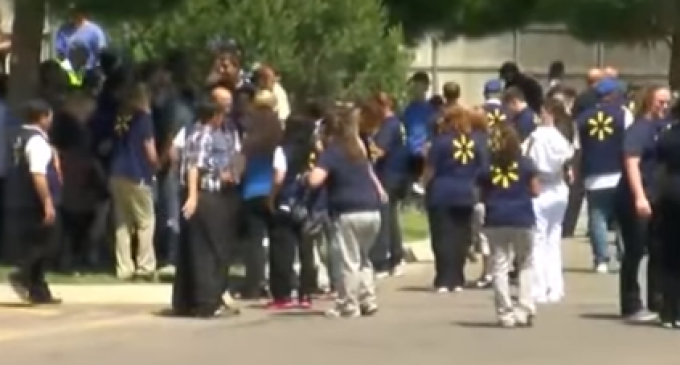 The nation has barely had any time to recover from the shock of the mass shooting in Orlando this past weekend, but already another instance of bloodshed has occurred in Texas.
The town of Amarillo was rocked by a hostage situation at a local Wal-Mart that culminated in armed police exchanging fire with the perpetrator. The suspect, identified as one Mohammad Moghaddam, was a Somalian immigrant and worked at the retail store.
Details remain scarce about the incident, but it is known that Moghaddam had a dispute of some sort with a manager. To that end, he took the manager as well as another individual hostage and held them before law enforcement arrived on the scene, upon which he released one hostage.
He apparently refused, however, to surrender his other captive to the police, prompting them to open fire and kill him. Thankfully, no one else was hurt during the siege.
Read more on the next page: