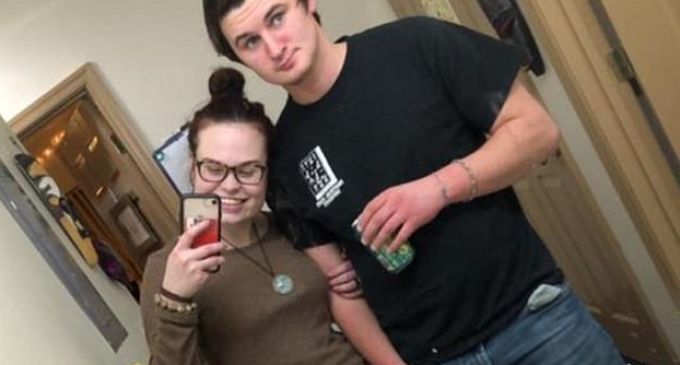 Big Brother is alive and well and just itching for something to do.
Earlier this month John Garrison and his girlfriend posted pictures on Facebook of themselves collecting morel mushrooms, a legal and sought-after mushroom that are gathered in the wild, rather than farmed. They are known to those in the region as being a very safe mushroom to hunt because their unique look makes them easily identified.
When Garrison found a bunch of them growing he became so excited that he posted photos on Facebook of the bounty. "Mountain Morels!!! About to sautee them with brown sugar and cinnamon and see how that turns out," he said in the post showing him and his girlfriend, Hope Deery, happily looking over their find.
Garrison made another post at 9:09 pm saying that they were just about to saute the mushrooms. A few hours later as the couple relaxed after a satisfying meal, police knocked on the door.
Turn the page to find out what happened next: