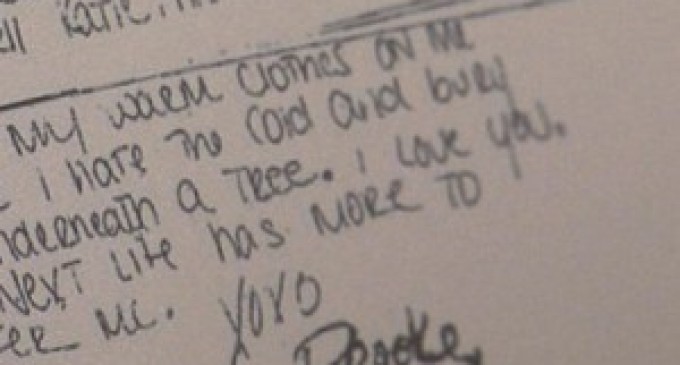 Horrendous!
Yet another story of policy brutality as law enforcement across the country becomes more thug-like.
This time, police pepper spray and arrest a man and his son for merely yelling when the daughter was found to have committed suicide!
Call the Joplin, MO police dept. and voice your disdain for this brutality. You can also submit a complaint on their website:
Joplin, MO Police Dept.
(417) 623-3131
http://www.joplinmo.org/FormCenter/Police-Department-3/Contact-Us-Form-36
As his teenage daughter lay dying from a self-inflicted gunshot wound, a Joplin, Mo., man and his son were pepper sprayed by local police and taken to jail, where they were handcuffed to a bench for being upset.

"I started screaming and said, 'Do your f-ing job, get her to the hospital,' and the EMT put his finger in my face and said, 'Calm down, sir.' I was screaming, 'Please get her to the hospital.' And right about that time a police officer ran up on the sidewalk and I saw Brant go down." The father and son were quickly pepper sprayed by police and arrested.

"I was on the pavement, I couldn't breathe and another officer put a knee in my back and told me to get up and he said if I didn't get up he was going to Tase me," Brant Russell said of the takedown. As their loved one perished, the men — charged with assault, disturbing the peace and obstruction — spent the next three hours handcuffed to a bench in the city's jail.